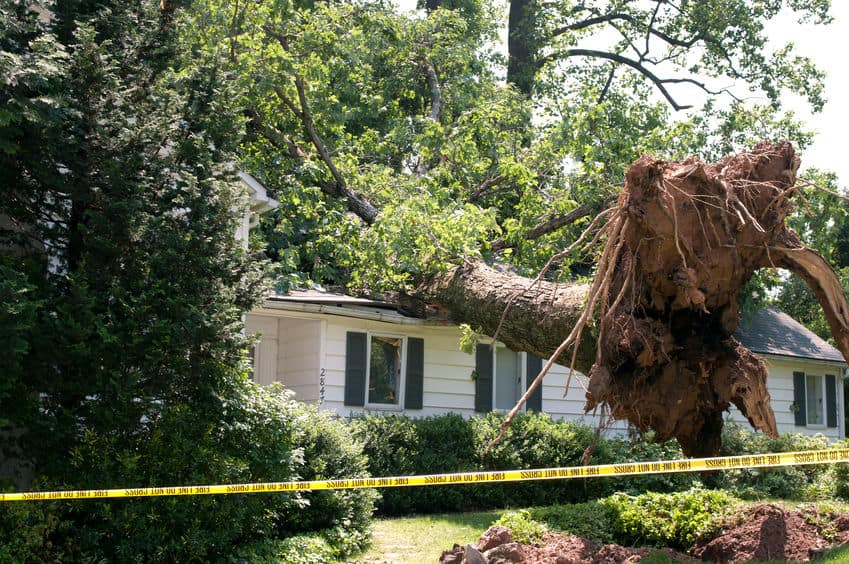 09 Sep

What Are the Leading Causes of Roof Damage?
What Are the Leading Causes of Roof Damage?
Leading Causes of Roof Damage
There are many instances that may cause damage to one's roof, but out of all of them, there are a few more common ones. Those common factors are as follows:
Poor maintenance
Inspecting your roof regularly is very important as regular inspection of your roof for small leaks and minor damages can prevent the need for major repairs in the long-haul. If your roof has little or no slope, regular inspection helps prevent major leaks from occurring.

Ice damage
As ice and snow thaw on your roof, small particles of water can settle under the shingles. As the water refreezes again, it can lift the shingles and flash, making way for even greater water damage to arise. This process is known to create roof corrosion and deterioration. If you live in an area that has ice issues in the winter, it is a great idea to check your roof every spring.
Wind damage
Known to weaken the shingles, nails, and other roofing materials currently holding your roof together, moderate gusts of daily wind often have the power to threaten your roof's stability. 90 percent of high wind and hail damage claims result in expensive repairs. Regular inspections on this type of roof damage are highly critical to prevent further damage from occurring.
Other weather conditions
Mother Nature can cause many issues when it comes to one's roofing. UV radiation from sunlight can gradually contribute to roof deterioration, especially when it comes to asphalt shingles. Once this occurs little can be done to protect the interior sheathing and thus the roof is further exposed to the raw elements.
Improper installation
Roof replacements, installations, and repairs should be completed by an experienced roofing contractor. Not only can proper installation bring leverage and security, but it can also aid in property value.
Types of Roof
There are many types of roofing one can put on their residential or commercial building. But, the cost common and effective Skiatook Roofing types are as follows: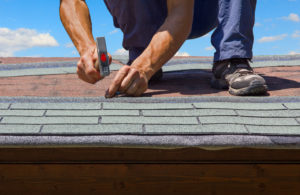 Asphalt Shingles
Metal Sheeting
Flat Asphalt
Each comes with their own perks and take backs. So, to choose the best roof for your property, contact your Skiatook Roofing experts to answer all of your questions
Types of Roof Projects
The type of roofing project depends on which type of building it is going on, as residential and commercial roofs have different codes they must meet.
Commercial Roof Projects
Our experienced team has repaired or replaced commercial roofs all over the Skiatook area.  Our team of Skiatook Roofing will make sure that you can move forward with business while we take care of the roofing details.
Residential Roof Projects
We've replaced roofs in several Skiatook area neighborhoods.  We work with the homeowner to ensure their most valuable assets are properly protected with a quality roof.  Our team of Skiatook Roofing makes the process smooth and easy.
 Roofer Repairs
In Oklahoma, high winds, storms, and falling debris can damage your roof. A roof leak can cause damage to your home and valuables.  On the Rock Roofing can help prevent damage and destruction to your most valuable asset with roofing repairs.  When you call On the Rock out to assess your roof we'll be able to see if your roof is in need of basic roofing repair or if you need a full replacement roof.
Common Oklahoma roof repairs include:
Replacing roof shingles
Emergency leak repairs
Skylight repairs
Storm damage repairs
 Free Roof Inspection
We will come to your home or business and inspect your roof.  When you live in the Skiatook area storms are a way of life.  When a storm or tornado hits your home it's time to call a team of experienced Roofing Inspectors. We will assess the damage and create an action plan to get your roof repaired or replaced. We work with your insurance company to make the roofing process as smooth as possible for you. Call On the Rock Roofing for a Free Roof Inspection today!
On The Rock Roofing
On the Rock Roofing and Construction LLC has built a strong reputation throughout the Skiatook area for being a Skiatook roofing company people can trust and rely on. Our name stems from our belief that all relationships whether personal or professional should be based on a rock solid foundation of core beliefs.
We have built our business on customer satisfaction.  "On the Rock" is not just a name, it's a way of life, and we hope that in everything we do from roofing to construction we can help show that living this way will bring a wonderful result!
No matter where you're at in the Skiatook area, when the roof of your home gets damaged due to hail, winds, falling trees, or other hazards, you need immediate help.  We have a proven track record of helping our customers in their time of need.
For more information on the go to the experts, contact On the Rock Roofing here.