Disaster Restoration
Tulsa, OK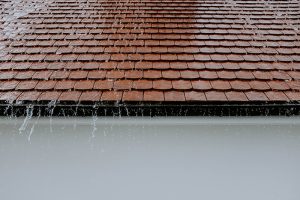 The greater Tulsa area is an area of weather extremes, from floods to tornados, and our team of disaster restoration specialists is available to fix your home in times of the most urgent need. On the Rock Roofing delivers excellent customer service to every single client in the Tulsa metro area. We take the time to thoroughly communicate with our customers, answer questions, and provide transparent pricing, which has made us one of the top roofing repair companies in Tulsa.
From water damage to emergency roofing aid, our team is an efficient solution to urgent situations. Our home technicians are trained and certified in residential and commercial restoration. Our team stays available around the clock to ensure that when you need us most, we are there to support you. In an emergency, you can call us to mitigate water or roofing damage or other home issues that need immediate attention. We can also service your home after an emergency to inspect and provide solutions to any problems that a storm or other emergency has caused.
What Is Disaster Restoration?
Tulsa Flood Damage Restoration

Tulsa Tornado Damage Restoration

Tulsa Fire Damage Restoration

Tulsa Mold Damage Restoration

Tulsa Roofing Damage Restoration

Tulsa Residential Restoration

Tulsa Commercial Restoration
In a disaster situation, your home may need aid directly to ensure that any harm is either mitigated or fixed. We will also provide preventative care if we can, saving you from needing further work later on. Our team of roofing and repair experts is dedicated to your home or business!
Sometimes, you may not even realize that your roof leaks. Don't wait until it's too late. If you suspect that a storm could have caused damage to your roof, the safest option is for us to come out and check it over. If there is a problem, we can provide preventative solutions, hopefully saving you time and money in the long run. We offer FREE inspections, so you don't have to worry about the initial cost of the inspection. Our goal is to provide excellent roofing services in the Tulsa area, and offering free inspections ensures that you won't pay for something you don't need.
Whether we come for a regular, everyday service, we are dedicated to your home to an emergency. We always employ our standards of efficiency, professionalism, and trust, no matter the situation. You can depend upon our team of Tulsa home repair specialists to take good care of your home, from the roof down to the last gutter.
Disaster Relief Restoration Experts
Call On The Rock Roofing when you don't know who else to call. Our team of home repair specialists will help ensure that your Tulsa home or business stays safe, even in the middle of a crisis. Whether a residential or commercial property, our team can provide excellent disaster Restoration and roofing services to ensure your home or business stays safe.
With years of dedicated experience and a commitment to Tulsa homes and businesses, you can count on our team when an emergency strikes. Call On The Rock Roofing today for your first inspection or service.