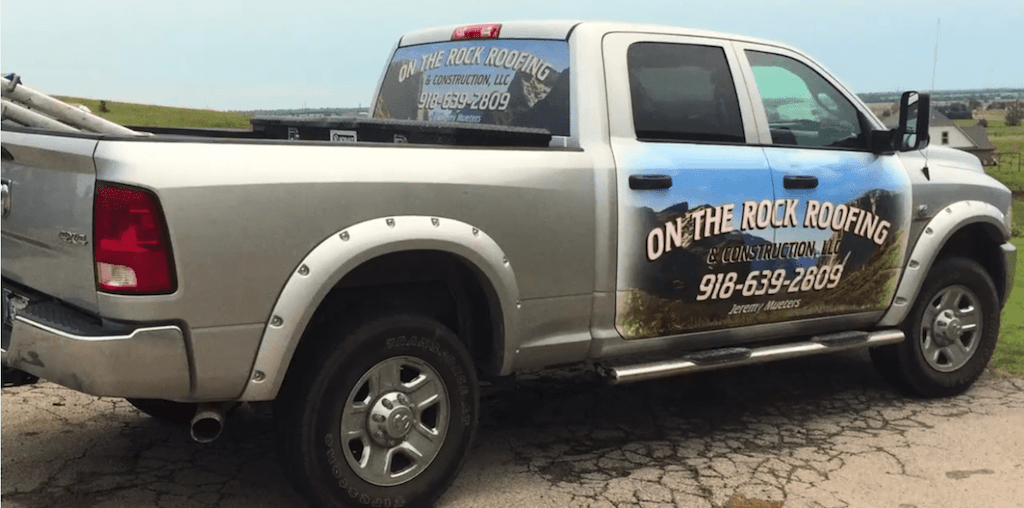 05 Oct

When should I get a new roof?
Here are a few things to look for to let you know that it's time to get a new roof:
If you are in the market for a new roof, our Owasso roofer team is ready to help! With years of experience, we are prepared to provide you with the highest quality roofing service available. Our craftsmen are professionally trained and use top of the line materials and equipment to help provide a perfect job every single team. When it comes to roofing, there's nothing that our Owasso roofer team can't handle! We're ready to put our outstanding work on display for you.
Contrary to popular belief, roofs are not a one and done service. If proper steps are not taken to preserve your roof, there are a number of different problems that can start to spring up. Today, we're going to take a look at just a few reasons you should consider having your roof updated, or inspected at the very least.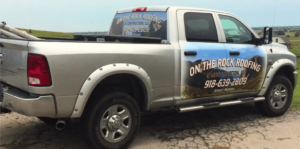 1. Water Damage
No one wants to find out that they have severe water damage in their home, but sadly to say, this is the story for a lot of people. Our Owasso roofer team knows that if a roof that has suffered damage is not quickly repaired, it can result in a very large and costly mess.
When debris from a storm makes contact with a roof, small (or large) holes and be punctured in the roofing materials. Once this happens, there is nothing standing between your ceiling insulation and a steady stream of water. Additionally, if a high wind volume storm comes through and knocks off a few shingles, our Owasso roofer team stress that this should not be ignored! Shingles are there for a reason, and if one has become detached, that means that a portion of your roof is exposed, and thus susceptible to water damage.
If you are walking around the side of your home and you start to notice some shingles here and there, you will most definitely want to have your roof inspected and repaired. Our Owasso roofer team can quickly and efficiently repair lost or damaged shingles at a low cost. Be sure to keep our number on your fridge for when you need us!
2. Ceiling Critters
Let's be honest, it's pretty hard to ignore the sound of scurrying feet in your attic in the middle of the night. Nobody wants to be woken up like this! But it happens. We know of a family whose home was damaged by a tree that fell during a storm. From the ground, it did not look like any damage was sustained, but it turned out that the roof had indeed been damaged with a hole about the size of a baseball. A month or so later, they awoke to strange sounds in their ceiling. Upon further examination, they found that a raccoon had dug at the hole, making it large enough to climb through. And not only that, but the raccoon had babies in the walls of the home! It took the family time and resources to get them all out.
What's the moral of the story here? Have your roof inspected on a regular basis, or anytime after severe inclement weather comes through. It can ultimately save you time and money, and keep all the cute and not so cute little critters outside of your home. Our Owasso roofer team can get any roof holes professionally patched up in a jiffy so that you can rest easy at night.
3. Clogged Gutters
Clogged gutters are yet another culprit that can cause unwanted problems with your roof. When your gutters become clogged, all of the water that slides down your roof isn't able to drain the way that it is supposed to. When this happens, all of the water starts to build up on the sides of your home. Shingles are designed in such a way that water wicks off of them, but they are not designed to keep out standing water. Our Owasso roofer team knows that standing water will eventually start seeping through the shingles until it makes its way where it's not supposed to be. We've seen a case first hand where water built up during a rainstorm, resulting in a large, warped ceiling bubble with a faucet-like stream of water pouring through.
Our Owasso roofer team recommends getting these types of problems taken care of as soon as possible because they will only grow worse over the course of time. In the instance mentioned above, a ceiling collapse could have taken place if the problem was not resolved.
4. Mold Infestation
Mold and water damage go hand in hand. If water is getting into your roofing or walls that is not taken care of in a timely manner, we can guarantee that you'll start to build up mold. The issue with mold and water damage, however, is that by the time visual indicators have started to show up, the problem is too far progressed to be dealt with cheaply and easily.
Serious mold infestation can result in thousands of dollars of replacements and repairs, or in worst cases, result in a home becoming completely unlivable. We don't say this scare you, but our Owasso roofer team encourage you to take your roofing seriously. Out of sight, out of mind, is often the saying, but that isn't a safe route to take with your homestead's roof. Part of your regular home upkeep should involve routine roof inspections that find these types of issues before they have had the necessary time to progress into something much worse.
Our Owasso roofer team hopes that you've learned a thing or two today about maintaining your roof, and the importance of staying vigilant about its upkeep. If you ever run into any roofing issues, our Owasso roofer team is happy to offer assistance in any way that we can. Please don't hesitate to reach out to us with any questions or concerns that you might have. We know the value of a great roof, and our Owasso roofer team can't wait to do all that we can to make sure that your roof is in great condition, and stays that way for years and years to come!