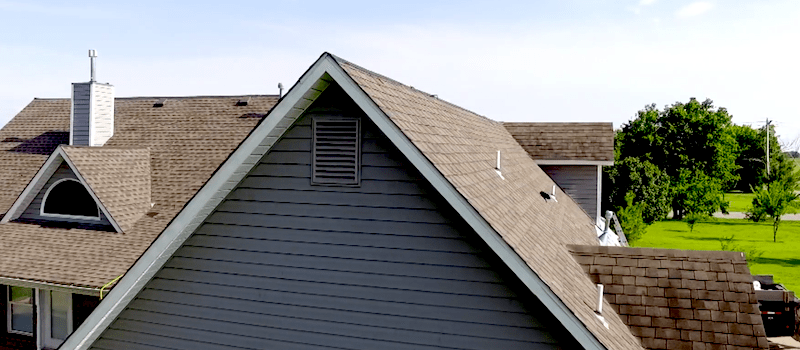 26 Jun

How to choose the right roofing company
7 Things to look for when choosing a roofing company
When it's time for you get a new roof, you want to make sure that you higher the right team for the job. It can be a disaster when you higher the wrong team. The quality of work you receive will be poor, they'll charge you inflated rates, and they'll spend too long on a job that can be taken care of in a timely fashion. Our Tulsa roofers team at On The Rock Roofing & Construction wants you to have to best possible team for the job. Here are some of our tips for finding the best Tulsa roofer for the job: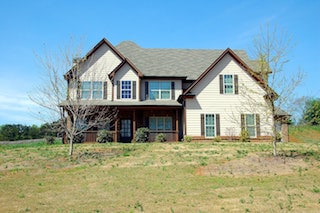 1 – Make sure they are licensed.
If the Tulsa roofers that you're using aren't properly licensed, that means they aren't doing things entirely above board. And if they're neglecting to have the proper license, it's entirely possible that they are cutting corners elsewhere as well. Before you sign up to work with a Tulsa roofer, be sure that you research what types of licenses are needed for the work that you need to be done, and request that the roofer supply evidence that they have the proper certifications that indicate that they are legally able to provide the service to you. A little due diligence on your behalf can go a long way in preventing headaches later should the Tulsa roofers you decide to work with be less than reputable.
2 – Make sure they are insured.
Any Tulsa roofers that you're working with should have at least two types of insurance. Worker's compensation insurance and liability insurance. This is extremely important. Again we stress, extremely important! If the Tulsa roofers that you chose to work with do not have the worker's compensation insurance in place to pay for the medical expenses of their employees should they be injured, then it is possible that you would be responsible for covering the expenses. Liability insurance is important in the case that should any unexpected or accidental damage be done to your home while they're working on your roof, the damage would be covered. Make sure that the Tulsa roofers you use are properly insured.
3 – Find a roofing company that's established.
When you are looking for Tulsa roofers, you're going to want a company with a long history of providing an excellent service. Higher a business that is new to the field brings an extra element of risk into the equation because they likely won't have the history or the experience that other Tulsa roofers have. Another reason to find an established roofing company is that they will be able to supply references from customers that have experience working with them. Before signing on to work with any Tulsa roofers, we would suggest reaching out to them for some references and then contacting those references yourself to see if they were fully satisfied with the work that was done for them. They'll be able to provide you with valuable insight about the roofing company that you might not be able to find elsewhere. You can ask the references if the company stayed on schedule, if they were able to work within their budget, were they friendly people to work with, and did they show up on time? Making sure your Tulsa roofers check out in all these areas will help ensure that you have the best experience possible.
4 – Find a roofing company with great communication skills.
Nothing is more frustrating than having important questions or concerns about a project, and not being able to properly communicate with the team that is working on it. A Tulsa roofer that is to communicate with is a must. Good communication can help you be confident that you are getting exactly the type of work done that you want. If the Tulsa roofers you use can't communicate with you professionally and in a timely manner, it's probably in your best interest to take your business elsewhere.
5 – Find someone that's passionate about their work.
If someone doesn't enjoy what they're doing, it's obvious. Their lackluster enthusiasm translates into a lackluster performance on the task at hand. If the Tulsa roofers don't really want to do the job in the first place, then finding a company that does is a much better route to take. One way to get a feel for the roofers that you are considering working with is by asking them about the previous projects that they've taken. You should be able to tell if it's something that they enjoy doing, or if it's just a 9 to 5 position that they could care less for.
6 – Hire a qualified team.
When you work with inexperienced roofers, you'll be paying the same amount for work that will take longer and potentially be at a lower quality than those with the proper experience and training. Make sure that whichever Tulsa roofers you choose have the extensive training needed in order for them to do the job correctly. When you hire an inexperienced team, you run the risk of having to backtrack and have someone redo the work the way that you originally wanted it to be done in the first place. You can save yourself time and money by finding Tulsa roofers with a proven track record, and by double checking that they have gone through the proper training.
7 – Put it in a contract.
Even if you love the Tulsa roofers you are working with or have worked with them in the past, always lay everything out in a contract. This will protect both you as well as the contractor in the event that anything doesn't go to plan. The contract reliable a reliable guideline for both you and the company that you've highered. You will both be able to refer to it to make sure that you have a clear understanding of what's expected, the price points, and the deadlines.
We hope that you've enjoyed these tips! If you're looking for a team that meets and exceeds each of these requirements, we invite you to call On The Rock Roofing & Construction the next time you need the best Tulsa roofers for the job.