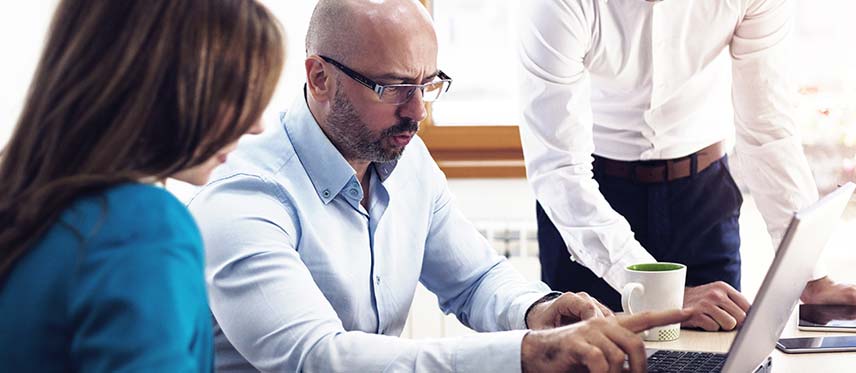 01 Nov

What types of businesses need a commercial roof?
8 Types of Businesses that Need a Commercial Roof
Has your business roof been damaged by high winds or storms?  If you own or run a business in the Tulsa area you are likely to see extreme weather. From tornados to hail it hits our businesses and homes on a regular basis here in Oklahoma.  We want to help!  Our team of Tulsa commercial roofing contractors will assess the damage and then get to work to fix any problems your commercial roof may have.  Business roofs are often different from residential roofs.  When faced will an commercial roofing problem it's important to contact a commercial roof expert. Our team of Tulsa commercial roofing contractors have worked all of the Tulsa area and have found a solution for countless Tulsa roofing problems.
Types of Businesses we Serve:
If your restaurant has been in a storm or has sustained hail damage it's important to have an expert assess the damage.  Our Tulsa commercial roofing contractors will get your business up and running in no time.
2. Retail Sales Roof:
Has your retail store undergone serious commercial roof damage.  This damage can limit your ability to function and sale the products in your retail store. Our team can fix the issue and help your team get back to work.
3. Automotive Repair Roof:
Weather you own or run a garage or oil change and service center it's important to make sure you commercial roof isn't experiencing any leaks. Leaks can make it hard to do business and service your clients.  Our team can repair the leak and make sure you can do your job.
When you have the task of making sure patients can recover and get the kind of care that they need to get better it's critical that your Tulsa roof is in good working order.  If you have experienced roofing problems our team of Tulsa commercial roofing contractors are on the job.  We'll repair or replace the roof to get your practice up and running again.
5. Insurance, Legal and Business Office Roofs:
Has your business office sustained hail damage or tornado damage from a recent Tulsa storm?  It's important that the roofing issue be address promptly before important documents are damaged from a leaky roof or broken windows.  Our team of Tulsa commercial roofing contractors will make sure that your Tulsa commercial roof is repaired so you can continue to operate your business offices.
6. Church Roofs:
When a commercial church roof is damage or destroyed it's vital to repair the church roof to be able to continue to operate and open the doors on Sunday.  Church roofs are often times unique in nature and need special attention to get back to their original state.  Our team of Tulsa commercial roofing contractors will be perfect for repair or replacing your Tulsa area church roof.
7. Manufacturing Business Roofs:
Is your manufacturing roof old or in need of repair?  Having a damaged or old roof can lead to leaks and damaged or destroyed manufacturing equipment.  When your equipment is damaged or destroyed it's critical to get your roof fixed to be able to maintain orders for clients in need of your products.
8. Marketing, Website Design and IT Company Roofs:
Severe weather can strike any type of roof from metal to shingle.  The hail and high winds can cause these types of roofs to be damaged beyond repair.  Our team of Tulsa commercial roofing contractors can assess the damage for you.  You won't have to get on the roof to attempt to assess the storm damage. Our team will take the time to thoroughly inspect the roof for damage and debris.  Roof debris can cause future damage if not properly removed.  If your IT Company roof has been damaged it's time to call in the experts are On the Rock Roofing and Construction in Tulsa, OK.
When severe roof damaging weather strikes your Tulsa commercial roof be prepared with a game plan to get the roof inspected and repaired or replaced as soon as possible.  Leaky roofs can cause lost time and production for your business.  It can also cause lost wages for your employees who rely on your business to up and running.  Leaking commercial roofs can also damage equipment causing millions of damage to manufacturing equipment in the US each year. When machines are wet and damaged they can't produce the goods that your suppliers need. Don't allow a damaged machine to stop your business.  Call the experts are On the Rock Roofing
Commercial Roof Materials
Metal Roof:
Many businesses in the Tulsa area have metal roofs protecting their business from the elements.  Metal roofs are ideal for many businesses.  Their ability to last and withstand Oklahoma's severe weather have made them a great option for several Tulsa businesses.  If your business needs a metal roof our team of Tulsa commercial roofing contractors can install your Tulsa commercial metal roof with speed and quality.  We'll install it with the care to make sure that it is leak free and able to withstand the elements.  Contact our Tulsa commercial roof contractors to get started with your metal roof today.
Flat Roof:
When Tulsa businesses are in need of a Flat Commercial roof they contact On the Rock Roofing to make sure their commercial roofing project is done right.  We won't cut corners or leave out any details.  Our team of Tulsa commercial roofing contractors will work hard to make sure your Tulsa commercial flat roof is properly repaired or replaced if damage from a severe weather occurrence.  Flat roofs have been great option for Tulsa businesses that want keep the look and feel of a flat commercial roof on their Tulsa area business.
Shingle Roof:
When needed a shingle roof can be ideal for your Tulsa area roofing project.  The team of Tulsa commercial roofing contractors at On the Rock Roofing will repair or replace your commercial shingle roof.  Our team will work hard to get your roof installed.
Call On the Rock Roofing to get started with your Tulsa Commercial Roofing Project!
Tulsa Commercial Roofing Contractors