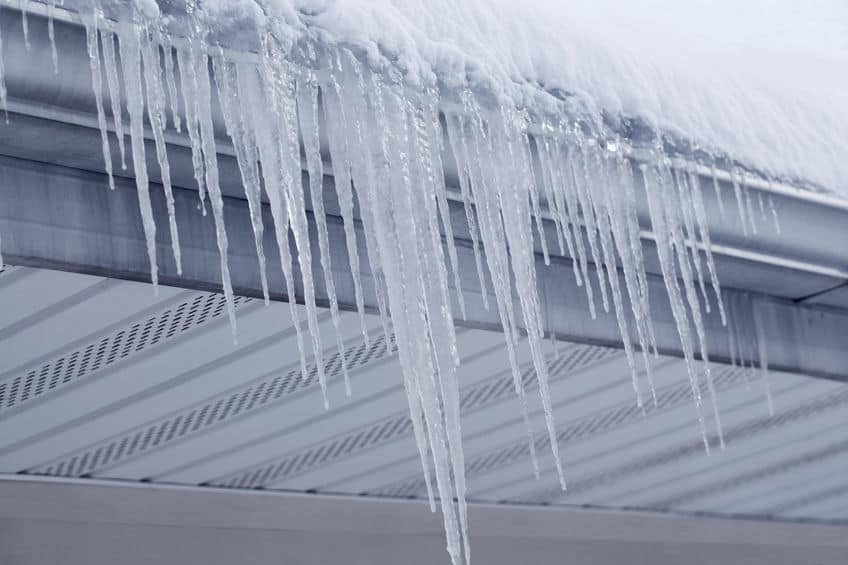 31 Jan

Is your roof ready for winter?
Get your roof ready for the winter!
Is your roof ready to withstand the cold this winter? 
We hope that by last fall you already inspected every section of your Tulsa roof. If you didn't check that off of your list, there's a bit of time to make sure that your roof is free of clogged drains, leaks and other issues this season.
Neglecting issues in your Tulsa roof is asking for trouble.  Don't wait to correct the defects that might be detrimental to the safety of your Tulsa roof. It is important to winterize your roof every year before the snow comes in, especially if your Tulsa roof is nearing its retirement. When a roof is properly maintained, it is not as prone to structural damages from heavy loads like snow and ice.
Avoid premature roof failure
A roof fails when it has been neglected.  Call a professional to discover your roof's weakest points and repair them efficiently. Holes in your roof could be caused by sealant failure, seams separating, or a split in the membrane. Those are only a few of the red flags that should be taken care of before winter comes. Get some professional attention now if you haven't already before it's too late! 
Ask about roof coating
Don't wait for the storms to come with a less than adequate roof over your head.  Protect your home or business with an additional layer.  Roof coating can potentially extend the life of your Tulsa roof, as well as protect it from the harsh weather that winter brings. 
While not every roof will qualify for coating, yours might and it's worth finding out.  Roof coating can be very cost-effective in protecting your Tulsa roof from winter damage. However, if you have incompatible coating incorrectly installed by a sub-par maintenance crew you will end up with a higher cost down the road.
Avoid a headache and hire an experienced roofing professional to inspect your Tulsa roof, and address any underlying problems before applying a roof coating.
Plan ahead for snowfall
In the case of a snowstorm, prepare your Tulsa roof to avoid putting your staff or family in danger.  It is very possible to experience roof collapse, and most don't see it coming. 
You can protect your Tulsa roof with a well thought out plan for snow removal. Snow can add anywhere from twenty to sixty addition pounds weight per cubic foot. 
Snow can hit unexpectedly, even in southern states. So enlist a little help from a professional and set a snow removal plan in place.
Here at On the Rock Roofing, we want to keep you safe.
We'd love to inspect your Tulsa roof and offer a professional opinion. If needed, we are happy to provide maintenance services to ensure that you have a strong roof and peace of mind. If you have already suffered from roof damage please reach out for help right away.  Give us a call, or click here to visit our website for more information.