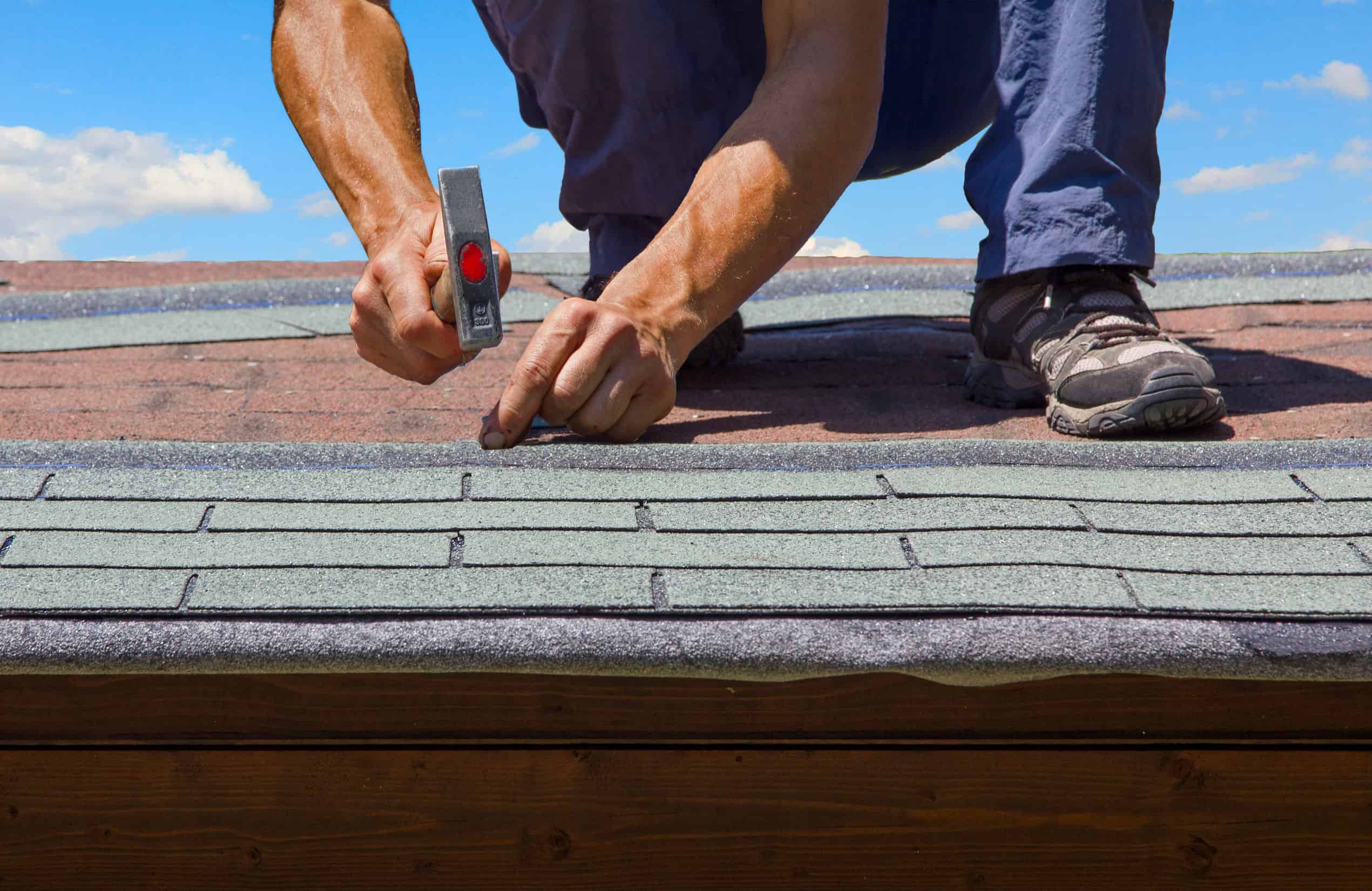 13 Jul

Who's the Best Roofer in Tulsa?
On the Rock Roofing has a 5 Star Rating in Google My Business
On the Rock Roofing is the one to call if your roof has been damaged in a Tulsa storm or tornado.  We also handle hail damage and high wind damage.  We will come repair or replace your roof.  Our Tulsa roofing specialists will take care of the details to get you roof back in place and ready to go.  We'll remove the old damaged or destroyed roof and replace it with a roof that will match your home and neighborhood.
Quality is Our Focus | Tulsa Roofing
Our Tulsa roofing specialists at On the Rock Roofing are focused on replacing your damage roof with a quality new roof.  We won't replace it which shingles that will quickly wear out or fall off.  We only used the highest quality materials on your Tulsa roof.  Not all roofs are created equally that is why we use only the best when roofing your house or business.  With a focus on quality we use the best material and combine that with our expertise to repair or replace your roof with a roof that you will be proud of.
1. What Makes On the Rock Roofing the Best Roofing Company in Tulsa
What makes On the Rock Roofing the best Tulsa roofing company?  It comes down to a variety of factors.  Our integrity and focus on the details set us apart.  We won't finish the job until all of the pieces are in place and the customer is satisfied with the work.  We work with the insurance company to make sure that the new roof is up to code and insurable.  We'll take care of the details so you can focus on the other things in your life.  We also have a long track record of client satisfaction.  When our team of Tulsa roofing specialist leave they know that they have made another customer happy with the quality of roof that has been installed.
2. Why are we the best roofing company in Tulsa?
When you've been replacing Tulsa roofs as long as we have you learn a few things about the business.  The Tulsa roofing companies with bad customer service or low quality roofs don't last long.  We have google reviews that back up our good name and integrity.  When storms hit the Tulsa area we 're the ones to call on to make sure that your roof is in good shape.  If there is no damage we will let you know but if your roof has been damaged we'll work with your insurance company to make sure you get the highest quality roof to replace the one that has been damaged in the Tulsa storm or tornado.  Our focus on quality, integrity and experience make us the best roofing company in Tulsa.
Hail Damage on your Tulsa Roof
If your home has recently experienced hail damage it may be time to call out On the Rock Roofing for a free inspection.  Our team will check the peaks and eves of your roof for dings and dents in the shingles.  When a roof has been damaged it is important to act fast to make sure that there aren't any leaks or damage to your Tulsa roof.
Tornado Damage to Your Tulsa Roof
Has your roof been damage from a Tornado?  Our team of experienced roofers will make sure your get a new roof replaced quickly.  We have experience working with local insurance agents and agencies because we are a local company.  When storms strike our area will often be flooded with roofers from out of state who are attempting to get business at the cost of the customer.  We are a Tulsa based roofing company with a heart for the Tulsa community.  Our team will work hard to make sure you are taken care of and if any problems with your roof do arise we'll be here to make sure they are fixed.
Tulsa Weather that could damage your Tulsa Roof
Here are a few types of weather that could damage your roof.
Hail
High Winds
Snow
Sleet
Lightning
If you're roof has been damaged, it's important that you have your roof inspected by an experienced professional who can fully inspect your roof for leaks and damage.  The Tulsa roofing specialists at On the Rock Roofing will give you an expert inspection.
Types of Roofs We Repair or Replace
Shingle
Shake
Metal
Commercial
Residential
Flat
And many many more…
If you have roof we can fix, repair or replace it.  We haven't found a challenge that's too great when it comes to roofing!
While there are many Tulsa roofing contractors we stand out from the rest with our skill, expertise and integrity.  Finding the right Tulsa roofing contractor could be the difference between having a roof you can rely on or one that is not properly installed.  Having a worry free roof is of vital importance.  There are many other things to focus on.  You should have to worry about your roof.  We take the worry out of roofing.  We make it an easy and comfortable experience.  Our goal is to make the process smooth for you.  Our team of Tulsa roofing contractors will take the problems out of getting a new roof.
3. Locally Owned Tulsa Roofing Company
We're a locally owned and operated company.  We're not a big roofing corporation that has lost site of how important it's customers are.  We are here in the Tulsa area and believe in helping the community.  Our team is local and will be here when storms, hail or Tornadoes strike.